Curriculum-Based Learning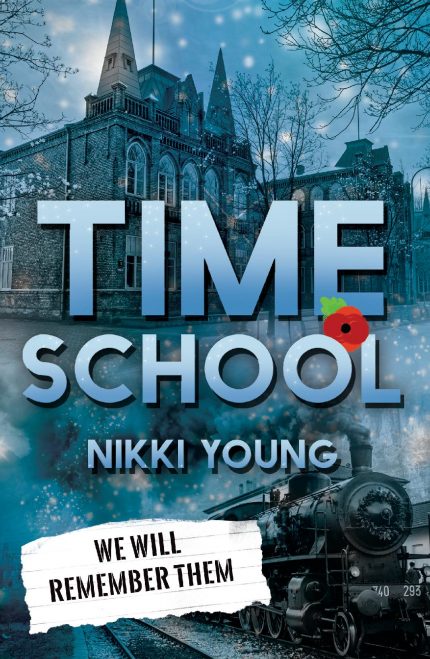 Imagine if just before a school project on life at home during the Great War, your normal train journey to school becomes a portal in time and when you alight from the carriage the train has transported you back 100 years?
It takes a while for the four friends to work out what has happened. Being late, they hardly notice their surroundings, not until they get to school and realise it looks different and remarkably clean.
Then, as the day wears on, it becomes clear that they have travelled back in time for a reason. At first, the children think it is to make a difference, especially to Martha, a girl who befriends them. However, apart from Martha's preoccupation with her brother getting home safely from the war, there seems little the school friends can know or influence, so they take it upon themselves to value the experience as a unique chance to understand what it was like 100 years ago.
Time School: We Will Remember Them is a story aimed at 9-12-year-olds.
This is an up-to-date young person's novel, which combines school days with a dollop of history and mysterious time travel.
The story gives readers a vivid glimpse into the trials and tribulations of life on the Home Front during the First World War, from the fears for relatives fighting overseas through to the more daily practicalities such as food shortages and children having to take on jobs in their home as their mothers went out to work to fill the roles vacated by the men away at war. The differences between schooling now and then features heavily too.
It is an ideal story to introduce young children to important time periods in history in a way that helps them experience a small slice of it themselves through the characters.
By featuring contemporary teenagers experiencing some of the highs and lows of the period, the contrast between their lives in 2018 and that of their fellow pupils in 1918 ensures the book is immediately relatable to younger readers.
There are a number of learning opportunities in the book to relate to, from the difference in clothing, to rationing and what it was like first hand for children in WW1. There is also a more personal reason for the children to be back in time. One that will give the reader an adrenaline rush.
The story is just over a hundred pages, well set out with large poster type notes with added information on some pages. It all goes to keep a child intrigued in what is going on. The language isn't over complicated either making it continuous reading that a child would fully understand.
Contact me to discuss possible author-led workshops at your school: