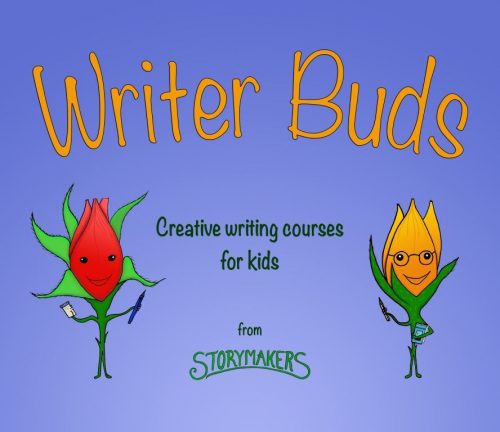 Explore different styles of writing with the Writer Buds group
From comic strip writing, to play scripts and news reports, we've got it covered!
The Writer Buds often begin with a prompt, perhaps based on the time of year, or a chosen theme. They create a short story around this theme and from there, begin to develop their story whilst exploring a different style of writing. Creative, lively and imaginative, this group has something for everyone and will open your eyes to a wide range of writing styles.
The Writer Buds meet weekly on Saturday afternoons, from 3.40pm to 4.40pm.
The sessions are payable in blocks of 5/6 or 10/12 weeks i.e. half termly or full term.
BOOK NOW FOR JANUARY 2019
Dates for the January term are: 12th, 19th, 26th January, 2nd, 9th February. HALF TERM. 2nd, 9th, 16th, 23rd, 30th March.
Pay for half a term at £40 per child (five weeks) or pay for the full 10 weeks and get one session FREE (£72.00).
Terms and Conditions:
It is Storymakers' policy that payments for a half or full term must be made upfront. Due to the small group sizes, and therefore limited place availability, we cannot offer refunds or discounted terms for missed sessions.