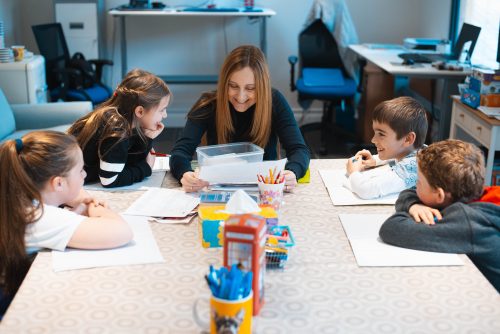 New for 2020 – The Storymakers Summer School
Important update. Please read:
All groups and workshops at the Storymakers Club are currently being conducted virtually. That's good news if you don't live nearby, as it means we will be able to welcome you into the Storymakers' fold from wherever you are!
This summer, join us for an hour a day for some creative writing fun.
One of the best ways to improve your writing is to write every day. That's the advice most authors would give you if you asked them – including me!
For 5 weeks, starting from the last week of July and going right through August, I will be running a summer writing school for kids; just one hour a day to help keep on top of things, stimulate your imagination and get you writing.
The sessions will be at 9-10 a.m. daily at a cost of £45 for the week (that's £9 a session).
They are suitable for children in Years 3, 4, 5 and 6.
OFFER: BOOK ALL FIVE WEEKS FOR £200 (saving £25).
<
If you would like any help with extra support for your child/children now they are unable to attend school, please let me know. I can work with them on a one-to-one, or small group basis via Zoom. Please go to the Virtual Sessions page to book.
Some examples of the workshops I've conducted in the past.
Book Trailer Workshop
Write a convincing blurb for your favourite story or a new one of your making, and we'll turn it into a trailer. Like a film trailer, book trailers are designed to be a teaser of the story, with just enough information to pique interest, but not too much as to give away the plot! For this workshop, you will need an iPad and have the Animoto App downloaded.
Illustrated Story Book
Taking inspiration from the late, great, Judith Kerr, we will create our very own short stories, adding illustrations and a cover for a complete mini-book.
Comic Strip Writing
Can you lay out your ideas, storyboard style and add just the right amount of text to make an interesting story? Some practical skills required, but your artistic talents need not extend beyond stick men. Comic strip writing is all about the dialogue and not forgetting the all-important use of onomatopoeia – Kapow! Boom!
Video Scripts
Stories are everywhere, whether it's an advert to help sell a product, a newsreel or even a recipe show. We'll be scripting our own stories and bringing them to life on film. No acting skills required, but you will need an iPad and the iMovie app.
Spy School
Learn how to become a secret agent and solve your very own mysteries. We'll be creating clues, finding suspects and motives and putting them together to form the ultimate mystery stories.
English Revision Workshops for Year 5's
For those with the 11+ or Common Entrance Exams hanging over their heads this summer, we'll work through each aspect of the English and verbal reasoning papers to help with last-minute revision or to keep everything ticking over and fresh in the mind.