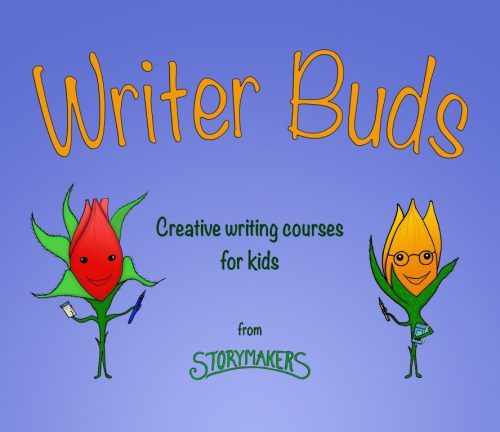 Explore different styles of writing with the Writer Buds group
From comic strip writing, to play scripts and news reports, we've got it covered!
The Writer Buds often begin with a prompt, perhaps based on the time of year, or a chosen theme. They create a short story around this theme and from there, begin to develop their story whilst exploring a different style of writing. Creative, lively and imaginative, this group has something for everyone and will open your eyes to a wide range of writing styles.
The Writer Buds meet weekly on Saturday afternoons, from 3.40 p.m. to 4.40 p.m. SUITABLE FOR 9-11 YEAR-OLDS.
BOOK NOW FOR THE AUTUMN TERM 2019.
Dates for the Autumn term are 7th, 14th, 21st, 28th Sept, 5th, 12th Oct HALF TERM 2nd, 9th, 16th, 23rd, 30th Nov, 7th Dec.
Book in half term blocks of six weeks, or pay for all twelve and get one session for free.
Terms and Conditions:
It is Storymakers' policy that payments for a half or full term must be made upfront. Due to the small group sizes, and therefore limited place availability, we cannot offer refunds or discounted terms for missed sessions.