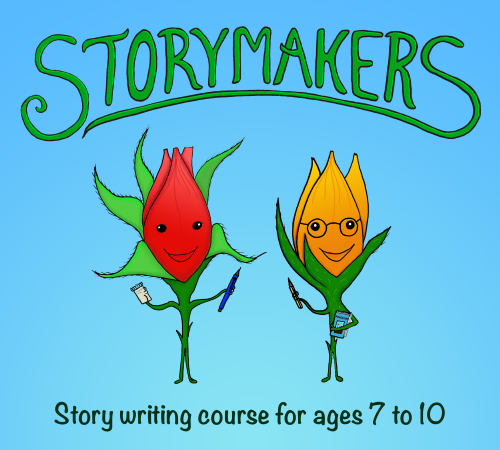 The Story Writers take a step-by-step approach to learning.
It all starts with an idea
Where do ideas come from?
Ideas are all around us, we just have to use all our senses to find them. Even the most unlikely things can trigger an idea. We simply say 'what if' and turn the ordinary into the extraordinary.
Once we have an idea, we move on to characters. Who will star in this story? What do they look like? What are their likes/dislikes?
The Story Writers work together to come up with characters and plot, and from there, begin to piece together their stories. This group is lively, imaginative and fun and will engage even the most reluctant of writers.
The group meets weekly on Saturday afternoons from 2.20 pm to 3.20 pm.
The sessions are payable in blocks of 5/6 or 10/12 weeks i.e. half termly or full term.
BOOK NOW FOR JANUARY 2019
Dates for the January term are: 12th, 19th, 26th January, 2nd, 9th February. HALF TERM. 2nd, 9th, 16th, 23rd, 30th March.
Pay for half a term at £40 per child (five weeks) or pay for the full 10 weeks and get one session FREE (£72.00).
Make an enquiry or check availability:
Terms and Conditions:
It is Storymakers' policy that payments for a half or full term must be made upfront. Due to the small group sizes, and therefore limited place availability, we cannot offer refunds or discounted terms for missed sessions.