Hello and welcome to the Saturday Groups page of the Storymakers creative writing club.
I offer a number of group lessons that take place on a Saturday afternoon during term time. All are on Zoom, so you can join us from wherever you are in the country or the world!
Don't worry if you've missed the start of the term. If there are spaces left, you can still join us. Also, if you are thinking of joining us but not sure, you are welcome to pay for a one-off session before committing to the full term. Please contact me if you would like to do this.
Looking for a weekday after school session? Join us at the Wednesday Writing Club.
What Saturday groups do we offer?
There are three Saturday groups on offer at the Storymakers Club:
The Story Writers learn the mechanics and language of story writing. This group is lively, imaginative and fun and will engage even the most reluctant of writers.
This group meets weekly on Saturday afternoons from 2.30 p.m. to 3.30 p.m.
SUITABLE FOR 7-10 YEAR-OLDS.
The Writer Buds explore different styles of writing, both fiction and non-fiction. Creative, lively and imaginative, this group has something for everyone and will open your eyes to a wide range of writing styles.
The Writer Buds meet weekly on Saturday afternoons, from 3.45 p.m. to 4.45 p.m.

SUITABLE FOR 8-11 YEAR-OLDS.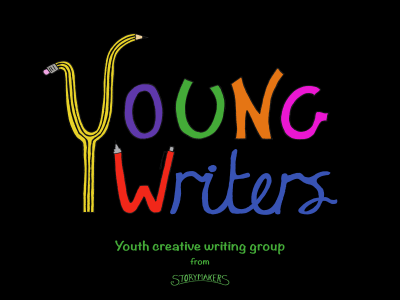 The Young Writers is a youth creative writing group
Designed with older children in mind, the Young Writers is a group specifically for children aged eleven or above.

The Young Writer group meets weekly on a Saturday, from 5 p.m to 6 p.m.

SUITABLE FOR AGES 11 AND ABOVE.

Terms and Conditions:
It is Storymakers' policy that payment for the full term must be made upfront. Due to the small group sizes, and therefore limited place availability, we cannot offer refunds or discounted terms for missed sessions.